Featured collection
GroNexus Double Pack

Regular price

Sale price

$80.00

GroNexus

Regular price

Sale price

$46.00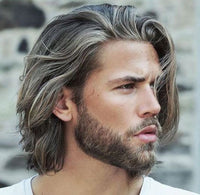 WHAT IS GRONEXUS
GroNexus  is the first ever plant based topical hair  treatment that stimulates hair follicles to regrow hair in both men and women. With numerous clinical trials, GroNexus is the leading dermatologist recommended product for hair regrowth
* Nourishes the scalp, combats hair loss and thinning with a botanical stem cell complex
* Hair is visibly denser, stronger and more voluminous 
* Restores natural pre-grey color and youthful texture in the regrown hair
* Fast acting formula suitable for men and women
* Drug free 
* Non toxic
SHOP GRONEXUS
HOW IT WORKS
GroNexus counteracts the effects of hair loss by revitalizing hair follicles to regrow fuller, thicker hair.  GroNexus is clinically proven to boost hair growth by directly targeting hair follicles and reactivate senescent cells in the hair's growth cycle. With our revolutionary formula featuring the latest plant stem cell technology, GroNexus continues to lead the way in natural topical products for hair regrowth.      
SHOP GRONEXUS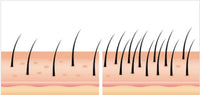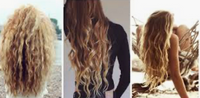 WHY CHOOSE GRONEXUS
* BETTER:  In clinical studies, GroNexus has proven effective in 100% of test subjects. Both men and women experienced denser regrowth and increased  their hair count after using GroNexus vs a placebo.
* SAFER: GroNexus is a gentle all plant based product with ingredients that are both anti-inflammatory and regenerating.  
* SMARTER: GroNexus helps regrow hair safely and effectively while avoiding undesirable side effects from harmful drugs or costly and invasive surgical procedures. 
* EASIER:  GroNexus is simple to use, and easily fits into your daily routine.  Spray and massage into scalp anytime and allow product to work for at least 12 hours. Remember to use every day for the first 4-6 weeks for amazing results.  After desired hair regrowth is achieved a maintenance protocol of twice a week is recommended.
SHOP GRONEXUS
Cosmetic Biotech

Breakthrough Formulas created with Performance Ingredients
Research Innovation

High Performance Ingredients for real results
Clean Formulas

Drug Free * Preservative Free * Chemical Free
Plant Stem Cells

Renewable Plant Stem Cells for Astonishing Results
Plant Science

Powered by Plants * Proven by Science
Cosmetic Biotech
Breakthrough Formulas created with Performance Ingredients
Research Innovation
High Performance Ingredients for real results
Clean Formulas
Drug Free * Preservative Free * Chemical Free
Plant Stem Cells
Renewable Plant Stem Cells for Astonishing Results
Plant Science
Powered by Plants * Proven by Science
Testimonials
Great product! I purchased this product and noticed a halt in hair fallout after a week of daily use. Then I noticed new growth in areas previously thinning. My hair color is salt & pepper but the new hairs are growing in thicker and black. Its scentless and easy to use. Not oily or sticky either. I had phenomenal results and will make sure I'm always stocked up.

James N. Verified Reviewer
Fast results. This product lives up to its promise. I was introduced to GroNexus in a spa and have been hooked ever since. It exceeded my expectations and my hair is now fuller and denser. It beats other products as it's drug-free, there's no side effects and it fits in my purse. Thank you Cellzgenix for such an effective product. It's simply amazing!

Amanda S. Verified Reviewer
Highly recommend GroNexus. I bought it before and saw rapid results. This product works quickly and I have significant growth in once thinning areas. I don't use anything with drugs so the company's stance on natural and chemical free products was a yes for me. It's so easy to use- just a quick spray on the scalp, work it in and I'm out the door.

Sven P. Verified Reviewer
Best hair growth product. I ordered the twin bottle deal and already see new hairs growing in before finishing the first one. It's a scentless clean spray and absorbs nicely after rubbing into the scalp. Color is coming back in the new hair as well so I'll be less grey soon. Best hair product out there, I'm blown away.

Anthony R. Verified Reviewer
Worth it. I bought the double pack for my brother and he was amazed. He had thinning at the top of his head and after a short time of daily use he already has thick new hairs growing in. Outstanding!

Dan J. Verified Reviewer